August 21st & 22nd, 2017
About The Workshop
We are thrilled to have been selected as a PILOT site for Google's CS4HS-MS grant. We are hoping to have 20 middle school teachers experience CS Rutgers way! We will look at the NEW CSTA 5-8 CS Standards and see how they are integrated in public and private schools. We will UNPLUG the MS teachers and have them experience CS without computers before we introduce Scratch, Makey-Makeys, Finch, and Arduinos! They will learn how Bootstrap integrates CS in Math and how Music and Art classes can actually introduce CS concepts!
While our MS teachers are busy learning new CS concepts and experiencing the techy toys, our HS teachers will be busy at work with Python Boot Camp. Not only will they learn Python, but they will create games and leave with the knowledge and resources to build a Python course of their own. On Day 2, Ed Meyer will be joining HS teachers again. He will discuss some of the vestigial features of the human brain that can actually prevent your students from reaching the level of deep thought needed to solve challenging problems. He will engage you in fun problem solving activities that will be ready to take into your classrooms. Finally, HS teachers will work together to create GOOD test questions. We will be guided by ETS Test Developer to do this RIGHT!!! You will leave with test questions for APCS A and AP CSP. More importantly, you will learn how to create GOOD test questions.
More Info Coming Soon!!
—
If you have questions, please direct them to: ru.cs4hs@gmail.com
Thanks to :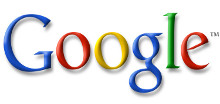 We are proud members of CSTA: